Bricole végétale (Plant Workshop)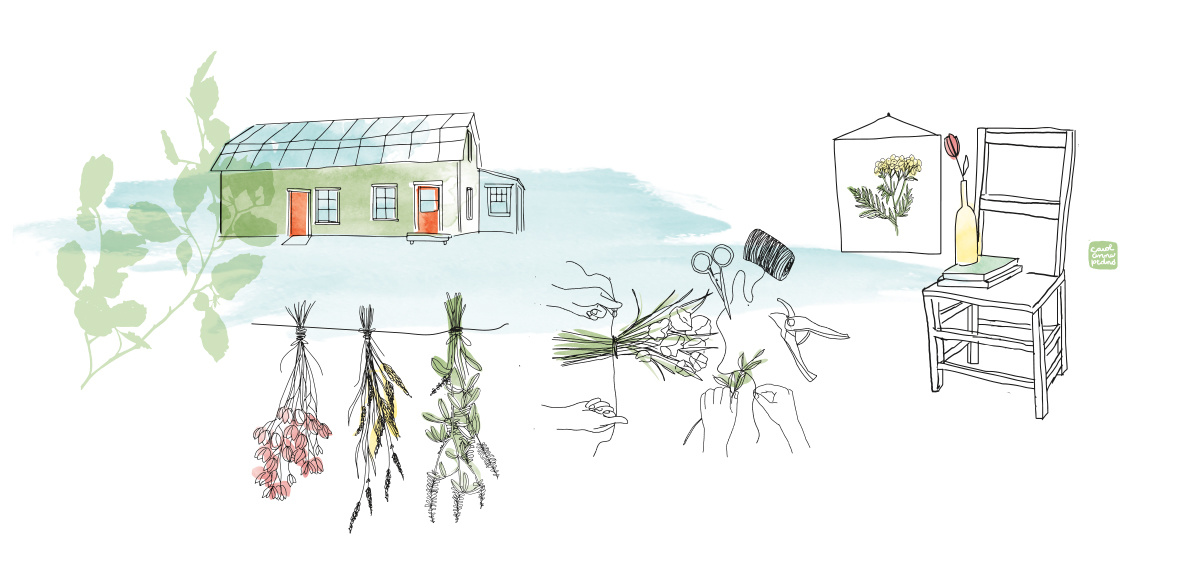 Look, see, contemplate…
Exploration, creation and celebration of modern artisans and memories of the past.
THE RANG-ART (art shed): a nostalgic, creative, festive space that brings people together. A place where the plants and flowers eco-responsibly harvested on and around L'Isle-aux-Coudres are gathered to be dried and hand-processed with care and dignity.
THE WORKSHOP: educational, recreational and tourist activities (hiking, identification of island flora and eco-responsible gathering).
Production of decorative items and accessories, dried flowers, bouquets and more.
A SOUVENIR IN IMAGES: Creation of poetic works of art as souvenirs of the island, including greeting cards, posters, images on canvas, travel diaries and more.